Do you want to replace your current laptop because it has a short battery life, poor performance, and is heavy to carry? If yes, then it's time to replace it with an XGODY T901 tablet. We understand how stressful it would be for you to be working on dozens of assignments with your old faulty laptop. 
However, we also understand that selecting the best tablet can be difficult, especially with so many other options on the market. Now, you might be wondering how a 9 inch tablet could be the best alternative to a laptop. Right?  
But believe us, this tablet not only solves all of your problems but also offers high-quality functionality in a stylish design. So, to know more about this tablet, keep reading until the end because we will go over its unique features, pros and cons, and much more. Let's start it.
Is XGODY T901 (Pro) a Good Investment for You?
If you have a limited budget but do not want to compromise on quality, the XGODY T901 Pro is the best option. With a vibrant 9-inch glass display, this tablet brings your digital media to life in rich colours and vivid details. 
This Xgody tablet allows you to browse, read books, watch your favourite shows and movies, and play games on a tablet that is light and comfortable in your hands. Moreover, its HDR's crystal clear clarity and sharpness allow you to see the subject in superb detail. So you can enjoy your video call or deliver meetings without sacrificing video quality.
Furthermore, you can also edit and download files using Office for the web in your browser. Additionally, it has two USB ports, a built-in microphone, and a speaker. So if you want something lightweight with excellent storage, battery life, portability and quick processing capabilities, add this 9 inch tablet to your shopping list.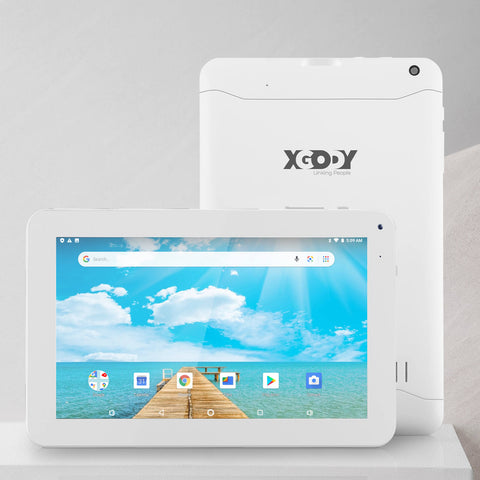 Outstanding Features of XGODY T901 or Pro
1.Long Lasting Battery
The XGODY has a built-in 4200mAh / 3.7V Li-ion battery that can last up to 4-6 hours. You can read e-books, news, listen to music, play games, and so on, and it only needs to be charged the next day, so it has plenty of power to go with a charging time of only 1-2 hours.
2.Efficient Storage
XGODY T901, it has excellent storage with 1 GB DDR3 RAM and 16 GB EMMC ROM.
XGODY T901 Pro, it has excellent biger storage with 3 GB DDR3 RAM and 32 GB EMMC ROM.
Moreover, it offers additional storage by supporting a microSD card of up to 32 GB. This enables you to download all your favourite apps and games and save your files without worrying about running out of storage space.
3.Quad-Core Processor
Its quad-core processor allows faster and more powerful operations when performing extremely heavy or intensive tasks. It allows you to complete your tasks more quickly and without interruption. As a result, there is less power consumption and more performance per watt; As a result, you don't have to be worried about battery life.
4.Parental Mode
Parental control mode allows you to monitor and limit your children's online activities. So, to keep track of your child's app usage and screen time limits, download the free Google Play app Family Link. Then tap to enable the parental mode in the settings. 
Now you can use this feature to block and filter websites and content, monitor their activities, limit their online time, and view their browsing history and communications. Moreover, if you are not using parent mode, enter the password and switch back to regular mode.
Pros
Budget-friendly
Lightweight
Easy to use
Dual system (child mode and normal tablet mode)
The perfect kindle replacement
APP monitoring, Parental monitoring
Large screen children's tablet

Cons
Do Not support HDMI
It takes a money to fully liberate the children's system, $10 dollars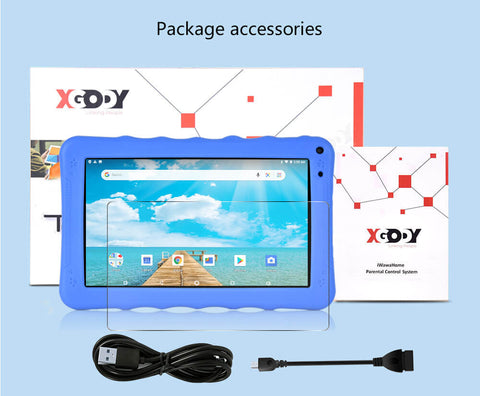 What Will you Get into the Box?
A 9-inch tablet 
1 OTG cable
1 USB cable
1 Protective cover
Screen Protector
User Manual
Frequently Asked Questions
Is the XGODY T901 (Pro) a great alternative to a laptop?
Yes. Because the tablet operating system is so simple, it runs on a low-end processor. As a result, it will boot up quickly and perform well. However, laptops require a more sophisticated processor to run quickly. So if you like to work or play without being interrupted by wifi, battery, or other factors, this tablet is a versatile alternative to a laptop.
Does the XGODY T901 (Pro) support keyboard connectivity?
Yes. The T901 and Pro tablet can be connected to an external keyboard and mouse via USB OTG or wirelessly via Bluetooth. As a result, no additional adapter or connection kit is required.
Is the wifi on this XGODY T901 (Pro) smooth?
Yes. This XGODY T901 and Pro tablet has dual WiFi bands of 2.4GHz and 5GHz, which can help you avoid network issues and improve network performance so that apps and functions run more smoothly.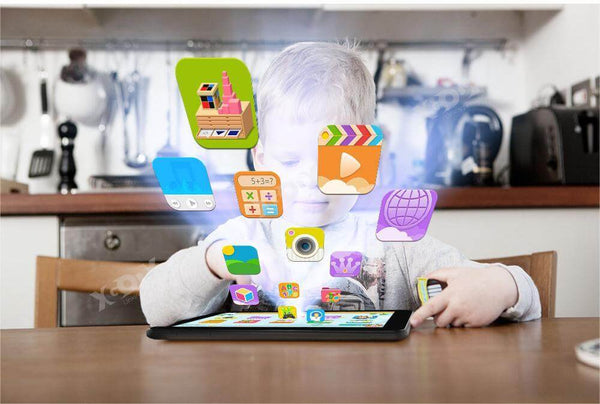 Conclusion
Summing it all, we hope you like this article. So choosing an XGODY 9 inch tablet will not only save you money by replacing your old, outdated laptop, but it will also let you complete your work quickly . So, why are you still waiting? Be quick! Take your wallet out, and go get yours.
Recommended Review
👍❤️‍🔥 Very suitable for children aged 3-7: XGODY T901 (configuration: 1GB+16GB) 9-inch Android tablet; it can stimulate children's learning fun, and is enough to accompany him for 5 years.
👍❤️‍🔥 The all-round Android 10 tablet: XGODY T901 Pro (configuration: 3GB+32GB) is not only a performance and price far superior to most tablets, but also takes into account long-term study and office work.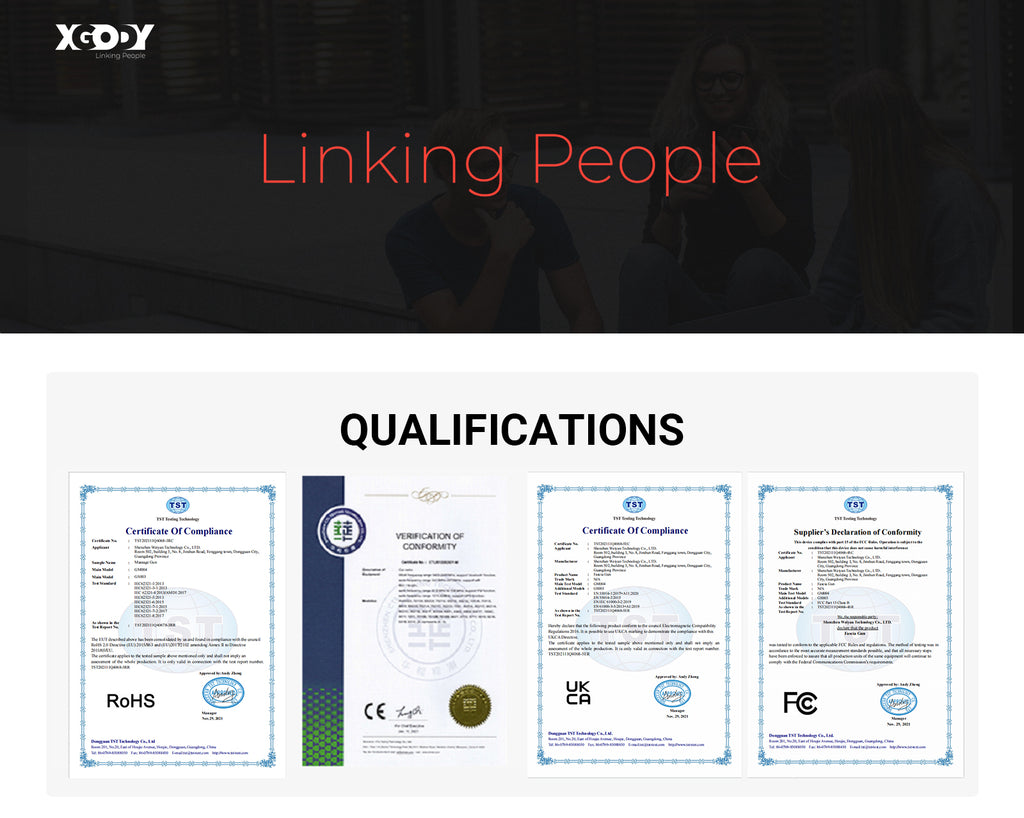 ---
Tips to Reset XGODY T901 or Other Android Tablet Easily
If your XGODY T901 is behaving strangely, freezing, or has become unresponsive at any point, then you need to reset it. So there are two types of resets, and you must know which one is best for you.
1.Soft Reset for Android Tablet
This should be your first option if your tablet isn't acting normally but is still responsive.
Hold down the Power button on the tablet's top right-hand side until a slider appears on the screen.
Then, while holding down the Power button, swipe the slider across to turn off the tablet.
Hold the Power button until the Brand logo appears, then press it again to restart the device.
2.Hard Reset  for Android Tablet
If your tablet isn't responding, this could be the solution to fix the problem.
Hold power and volume buttons together for 15 seconds or until the screen goes black.
Then release them to restart the device. If it's still not working, then 
Press down the Power button for two minutes.
Turn off the device for one minute.
Press the Power button once more to turn it on.