All You Need To Know About Best Android Tablet For Kids
All You Need To Know About Best Android Tablet For Kids
Do you want to buy an android tablet for your kid but don't know where to begin? If your answer is yes, don't worry; we're here to assist you. We understand how difficult it can be to find a tablet that meets your needs while fitting into your budget, especially with so many new models on the market with updated features. 
So don't waste your valuable time and stored energy searching on other sites because you will get your desired tablet in a matter of minutes. So stick with us until the end because we will look at the top three best android tablet for kids in this article. Let's dive deeper into the topic.
Top 3 Best Android Tablet For Kids
There are numerous factors to consider when selecting a tablet, ranging from the type of display to the processor. So, to relieve your mental stress, we've listed the top three tablets to help you decide which one is best for your child.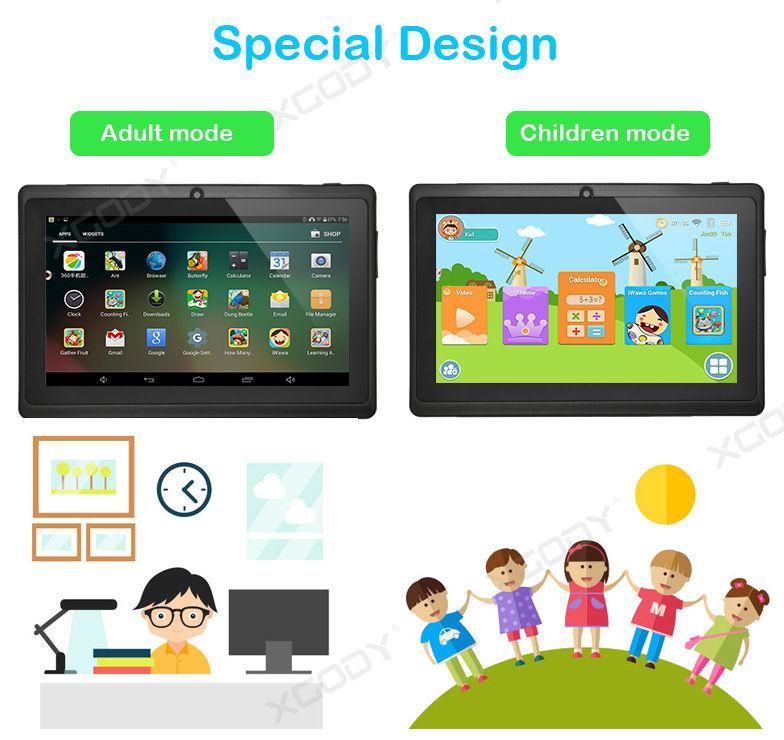 1.
XGODY T702
To engage your children in learning, you should use the best methods. Given that we live in the modern era, we think providing them with the best device will help them to learn and grow more quickly than old methods. As a result, we believe the XGODY T702 is the best learning tool for kids. 
Yes, it comes preloaded with educational games and contents your children will enjoy watching. Furthermore, it has Bluetooth connectivity, allowing you to share data, audio, music, video, etc., between other devices. Moreover, it provides 16 GB of storage to download your desired apps instantly.
* If you buy the T702 Pro, it has higher capacity and performance. The 2G+32G configuration is enough to crush Amazon's self-operated children's tablet, but the price is half of Amazon's self-operated 7-inch kids tablet.
Features
Parental control mode
Fastest Performance
Full HD display
Pros
Cost-effective
Two-year warranty 
A variety of kid-friendly cases
Free app to develop intelligence and concentration
Cons
Available only in black color
XGODY TAB10
Whether you're playing games or having a business meeting with clients, this tablet can quickly access the internet and various other applications. This model has dual-band wifi that can support frequencies up to 5GHz, resulting in faster speeds. Moreover, its 10.1-inch, high-resolution 2k full view screen, provides a splendid visual experience. 
Furthermore, it is powered by the Allwinner A133, an incredibly efficient quad-core processor with at least 1.6GHz that ensures fast loading times and seamless app performance while consuming minimal power. So this is a perfect gift for your kid.
Features 
Excellent Storage
Fast Touch Response
Great Battery life
Better for older kids and teens
Pros
Budget-friendly 
Lightweight 
Comes with a bluetooth keyboard
Cons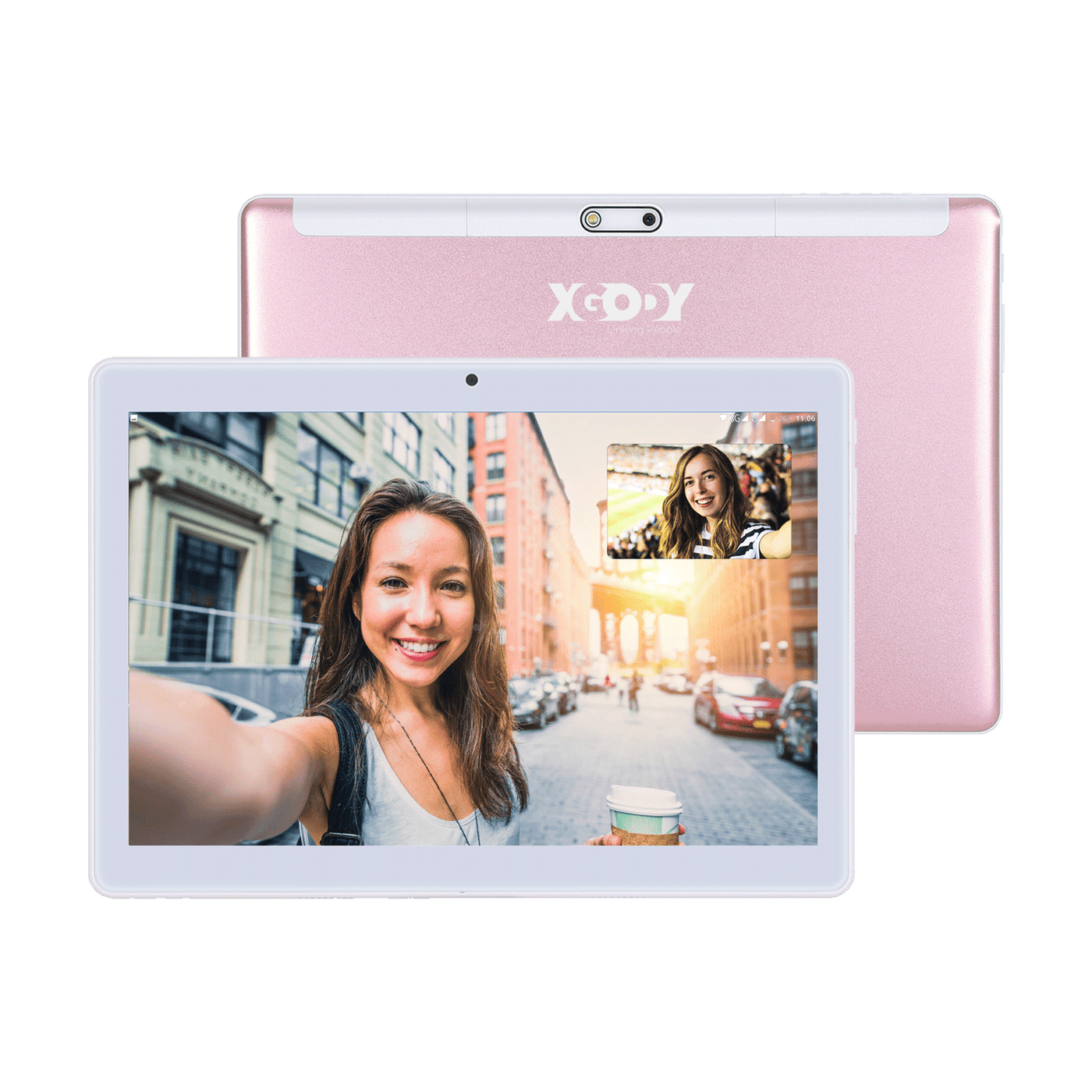 XGODY TB02
Finding the best android tablet for kids with multiple features in your price range is challenging. Right? However, if your budget is between $50 and $100, the XGODY TB02 is an excellent tablet for your kid. It has two modes, so enable the kids mode when your children use it, and enter the password to return to normal mode when you no longer require the kid mode. This feature helps to protect your children against inappropriate content. 
Moreover, this tablet has 1 GB of RAM and 16 GB of ROM storage, allowing apps to run more smoothly, and a memory card port for storing data. Furthermore, due to the large battery capacity of 5000 mAh and low power consumption, kids can play and work for at least 7-8 hours without charging. 
Features 
User- Friendly
Gps-Tracking
Quad-core Processor
Pros
Available in 3 colors
Dual-Sim Support
Cons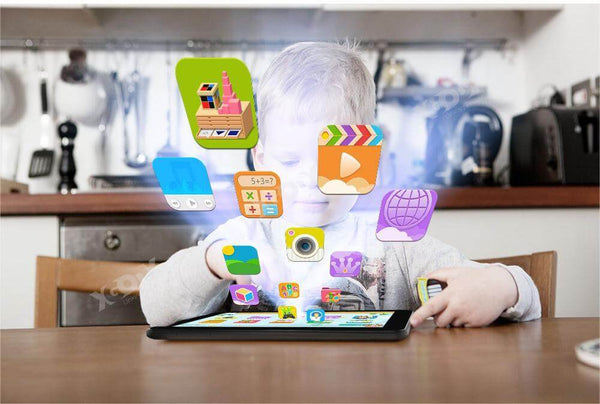 Tips for Keping Your Tablet in Good Condition
Once you've purchased your desired tablet, it's essential to maintain it to improve its performance and extend its lifespan. So, for your ease, we've listed some simple tips below that you or your kid can easily follow.
Getting a good case for your tablet is one of the most important things you can do to protect it. Using a protective case will prevent dust from accumulating on the tablet and will also cover the screen from cracking if it is dropped.
Reduce the screen brightness because Excessive brightness is easy to burden the eyes. 
Allow your battery to drain to about 10% before charging it to extend its life. When the battery is only at 40%, there is no need to charge the device.
Keep your tablet updated as required. Software updates can fix bugs, make the tablet run more smoothly, improve the hardware performance, and fix touch responsiveness and brightness issues, and much more. 
Frequently Asked Questions
How to Enable Parent Mode on a Tablet?
XGODY kids tablet computers all have their own parental monitoring function, which can be achieved by opening iwawa's parental settings.
Of course, if you already have Google's parental control app, XGODY's kid tablet is also compatible and works well.To enable parental mode on your tablet, follow the steps below
To begin, download Family Link App from the Google Play App
Tap in the upper right corner at the profile icon 
Tap Settings, then select Family, and finally go to Parental Controls
Enable parental controls
Then create a PIN to secure parental controls
choose the content you want to monitor
Select the method you'd like to filter or restrict access
Finally, you've finished successfully.
Is it worth buying the XGODY Series?
If you want something at a reasonable price without compromising performance, XGODY is the way to go because it offers a wide range of applications. You can use them to check and respond to emails, make video calls, watch movies, read ebooks, play games, and do a variety of other things all in one place. So, choose your favorite series from the list above.
How to update your XGODY tablet?
To update your XGODY tablet, first, connect your tablet to Wi-Fi, then open your tablet's settings app, then tap system update. Your tablet will only look for the latest update that is compatible with your tablet. Then click Install to start the installation and download process. Your tablet will reboot with the new update when the installation is finished. And you're finished.
Conclusion 
To summarise, purchasing the best android tablet for kids does not necessitate spending hundreds of dollars on the best product on the market. You can find a good tablet at a reasonable price that will keep your child entertained and learning for hours. 
And we are pretty sure that after reviewing our article, you will easily choose the best one for your kid. So hurry up and get yours before it's late.
 As a brand with a 10-year history, XGODY has crushed many young small brands in terms of product quality and after-sales. At least small brands or white brands have a high risk of escape. They may still sell things online today and go out of business tomorrow; but XGODY will not, it has always been there, and you can find XGODY products and shops on many platforms.
--